2014 Show Schedule

Click show date to view/print contract for that show.

Home Page
Show Information, Directions, Hotels, etc.
Contact Us
Maps of Booth Spaces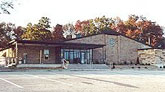 Dealers Currently Signed Up for the April 26-27, 2014 Show
Pictures of Items Dealers Expect to Bring
Photo Galleries From Previous Shows
Visit Our Facebook Page
About Us
Links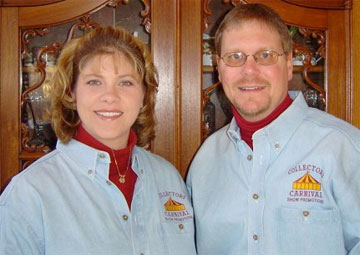 •Started in 1992 by Brent and Suzie Pace. Show is now in its 22nd year.
•Four shows a year with pre-1980 items (no crafts and no "new" collectibles...see contract page for details).
• Held at the Vanderburgh County 4-H Fairgrounds, just a few miles north of Evansville, IN.

•Central location between Indianapolis, St. Louis, Nashville, and Louisville.
•Hands on, family-run business.
•Always working to earn dealer and collector loyalty.

•75-100 dealers means lots of variety, including advertising, Americana, clothes, dolls, furniture, glass, jewelry, militaria, porcelain, postcards, pottery, primitives, silver, sports memorabilia, toys.......from traditional antiques to Mid Century Modern and those quirky finds that defy categories, you never know what you might discover at a Collectors Carnival Antiques & Collectibles show. That's why you go on the quest.
Watch this video for a slightly quirky look at the January and April, 2012 shows.

Shows are sponsored by Riverside Antique Mall-Evansville's largest Antique Mall.
Open Mon-Sat 10-5, Sun 12-5. 1205 E. Riverside Dr. & Hwy 41 S. 812-469-2255.